The following framework for machine inspections and audits is recommended. For each inspection type, a detailed scope of work is required outlining the frequency of inspection, qualifications of inspector, specific instructions / procedure and reporting requirements so that the results are consistent and traceable. It should be noted that these are minimum recommended inspection frequencies.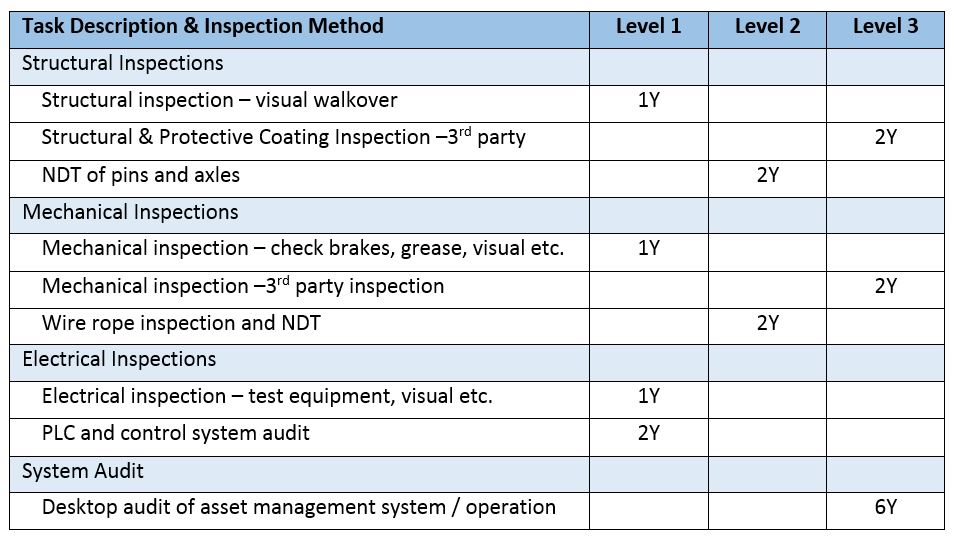 The following describes the minimum qualification level for the inspector:
Level 1 – Site based. Competent inspector and experienced with inspections of materials handling machines. Relevant trade or engineering diploma or degree qualifications.
Level 2 – Competent inspector, experienced with using the appropriate NDT equipment. Equipment supplied by inspector is NATA accredited.
Level 3 – Third party Inspector. Degree Qualified Professional Engineer, Register Professional Engineer in Queensland (RPEQ) and an experienced materials handling machines inspector operating in their area of competence.